Since the first participation in 2004 as a media production company, the Dakar Press Team has prepared several vehicles for the though task in the Dakar rally. From old-school 4x4's till the future proof Zero Emission Off-roader, which will be used in Le Dakar 2024.
2005: Mitsubishi Pajero
Our 1st Dakar Rally Press car. The Mitsubishi Pajero by Guy Colsoul Ralliart Belgium. Used in Le Dakar 2005 by the Dakar Press Team.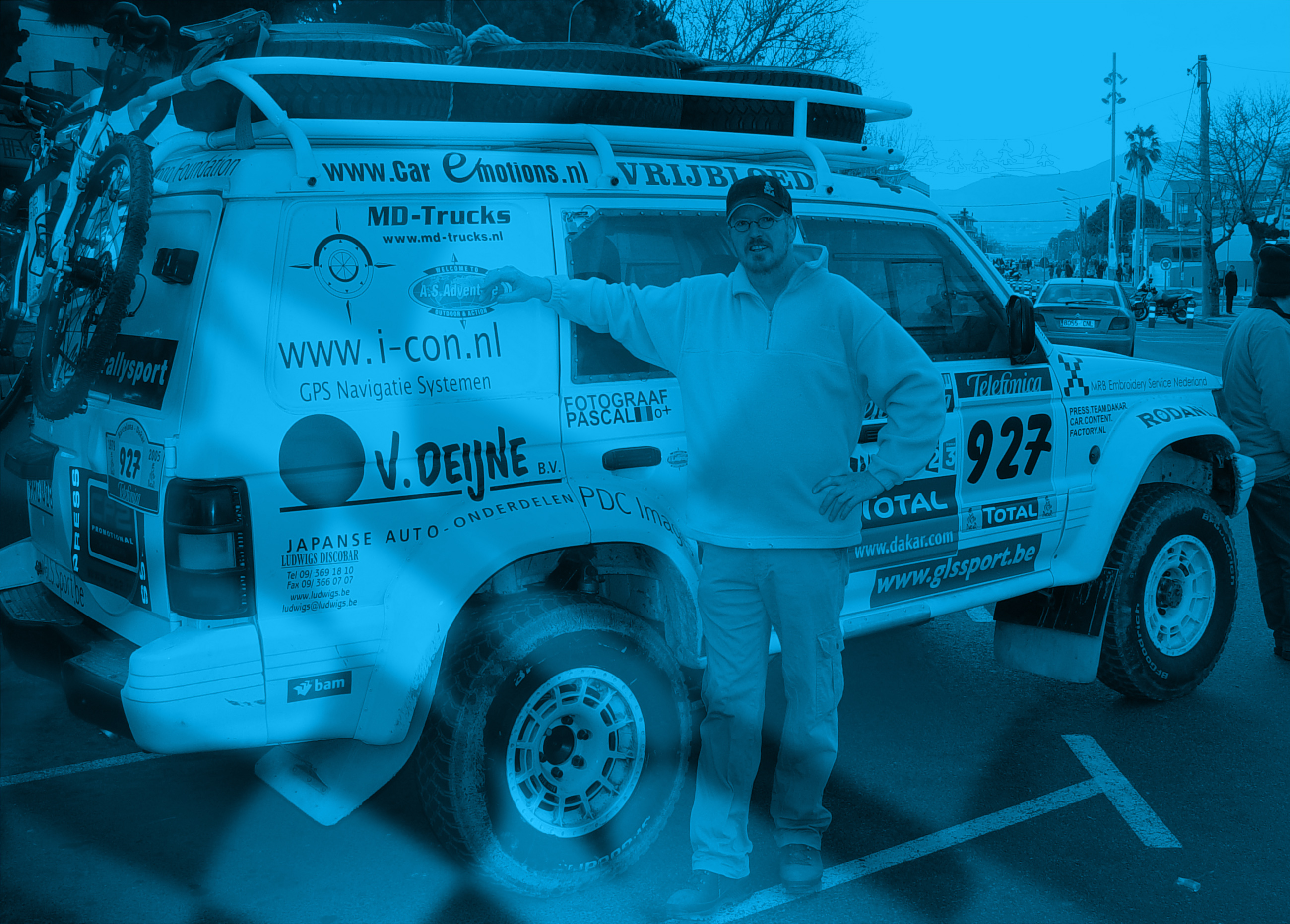 2006: Nissan Patrol
Nissan Patrol by Nismo Motorsports. The Dakar Press Team used two of those for Le Dakar 2006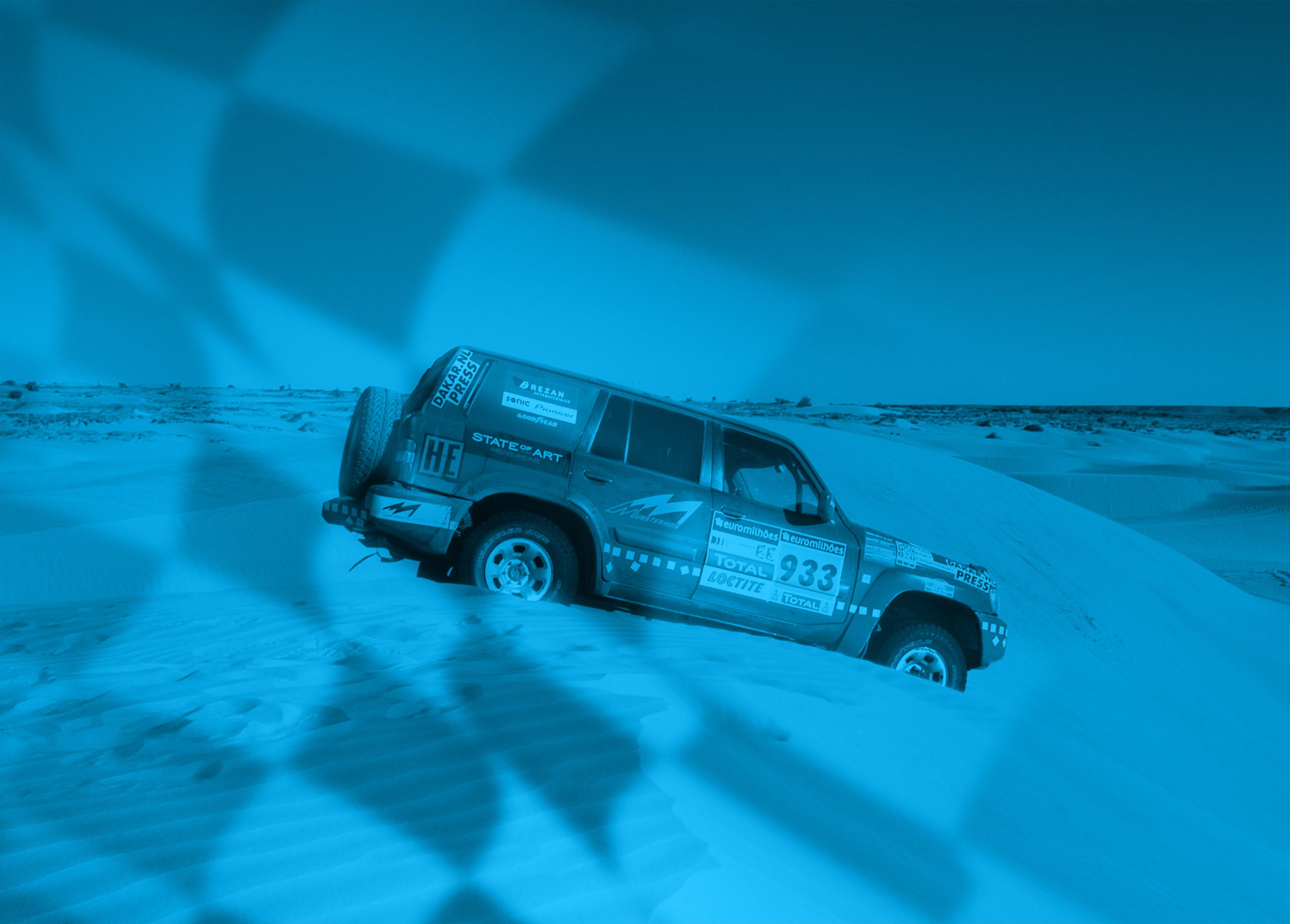 2007 – 2014: Toyota Landcruiser 105
The very robust Toyota Landcruiser 105 for Le Dakar 2007 – Le Dakar 2014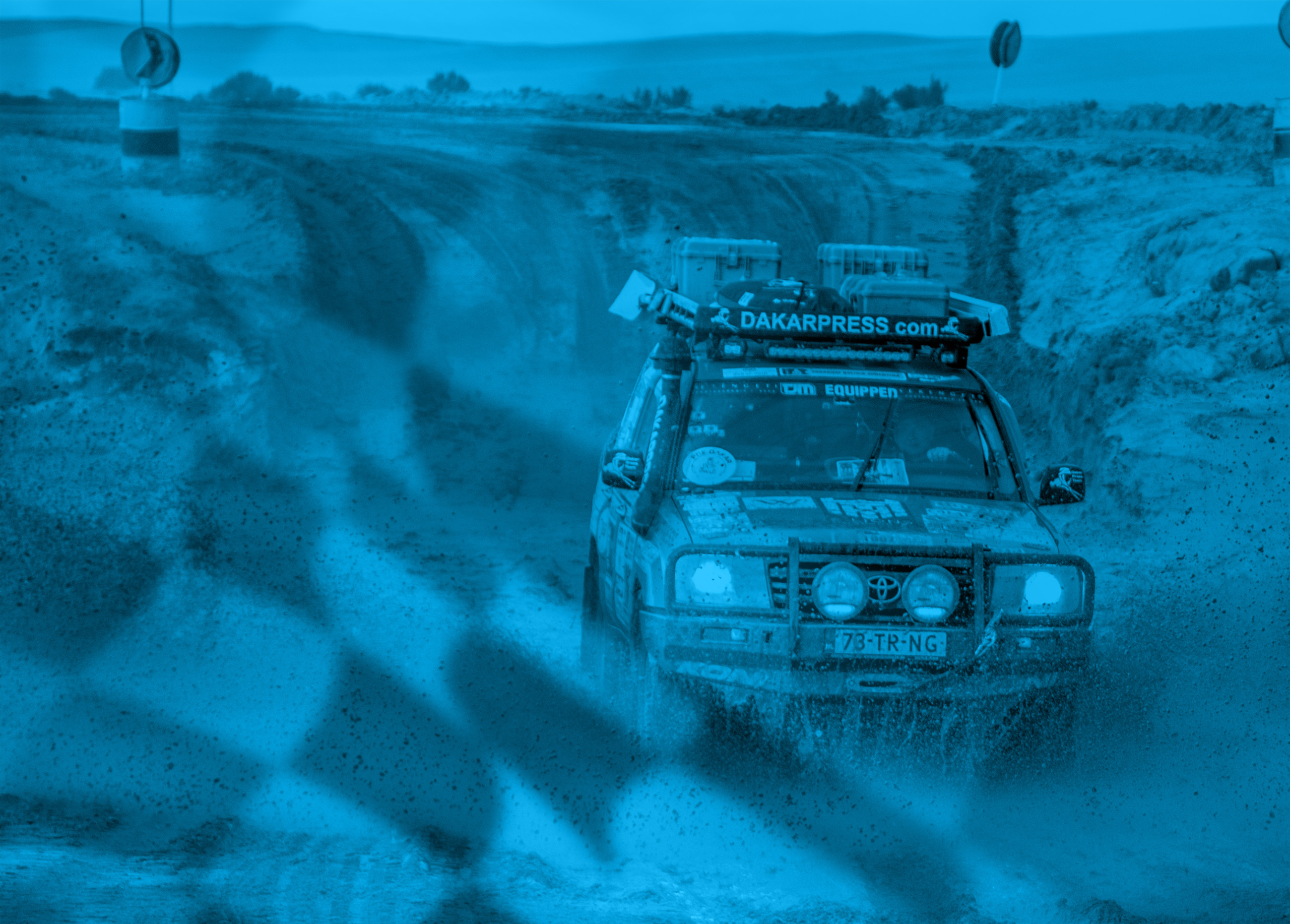 2009 – 2012: Toyota Landcruiser 80
The old-school, but very reliable Toyota Landcruiser 80. Le Dakar 2009 – 2012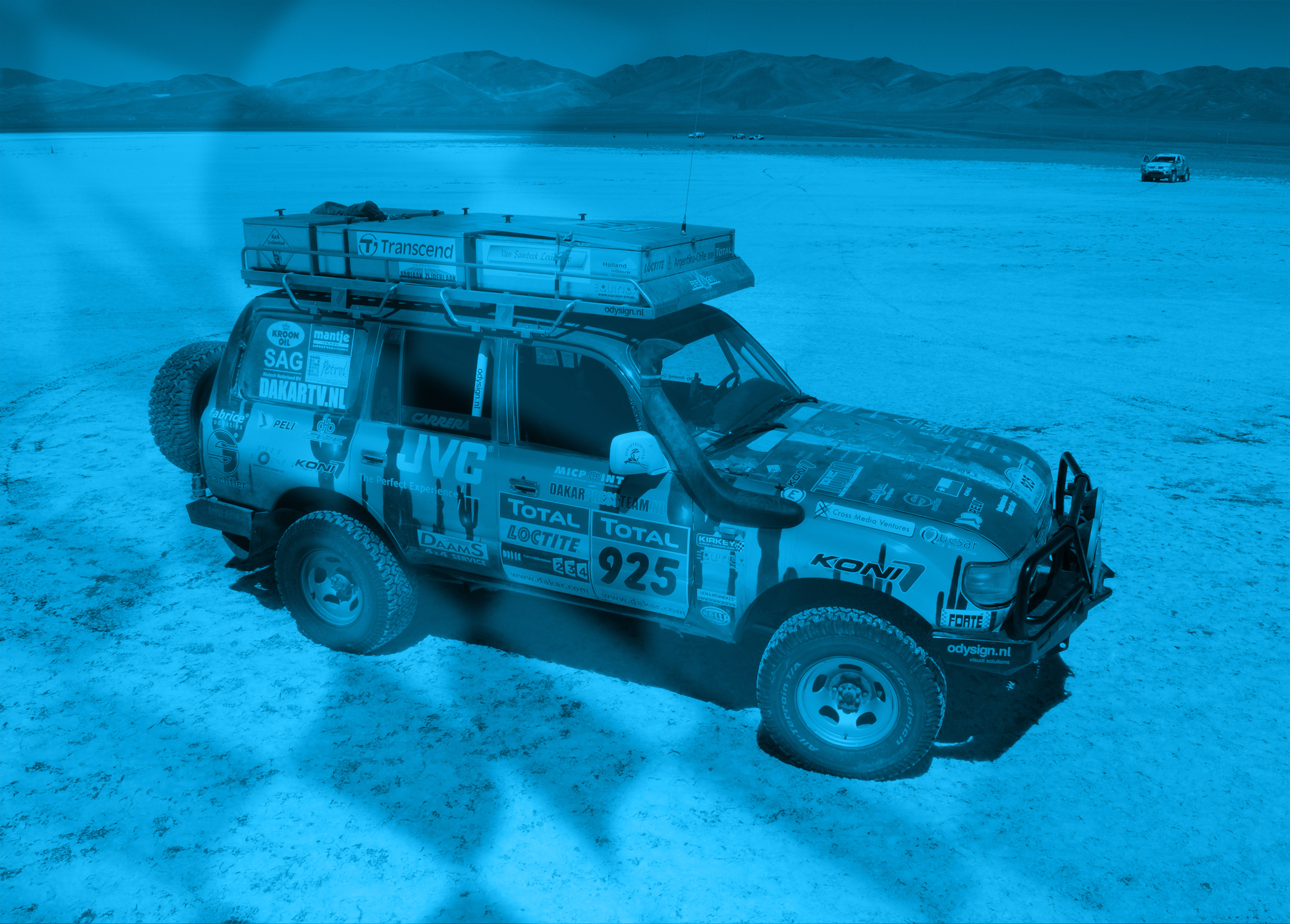 2012 – 2023: Volkswagen Amarok 4Motion 2.0 biTurbo
The very comfortable Volkswagen Amarok started with his job at Le Dakar 2012. The last task for this extraordinary vehicle will be during Le Dakar 2023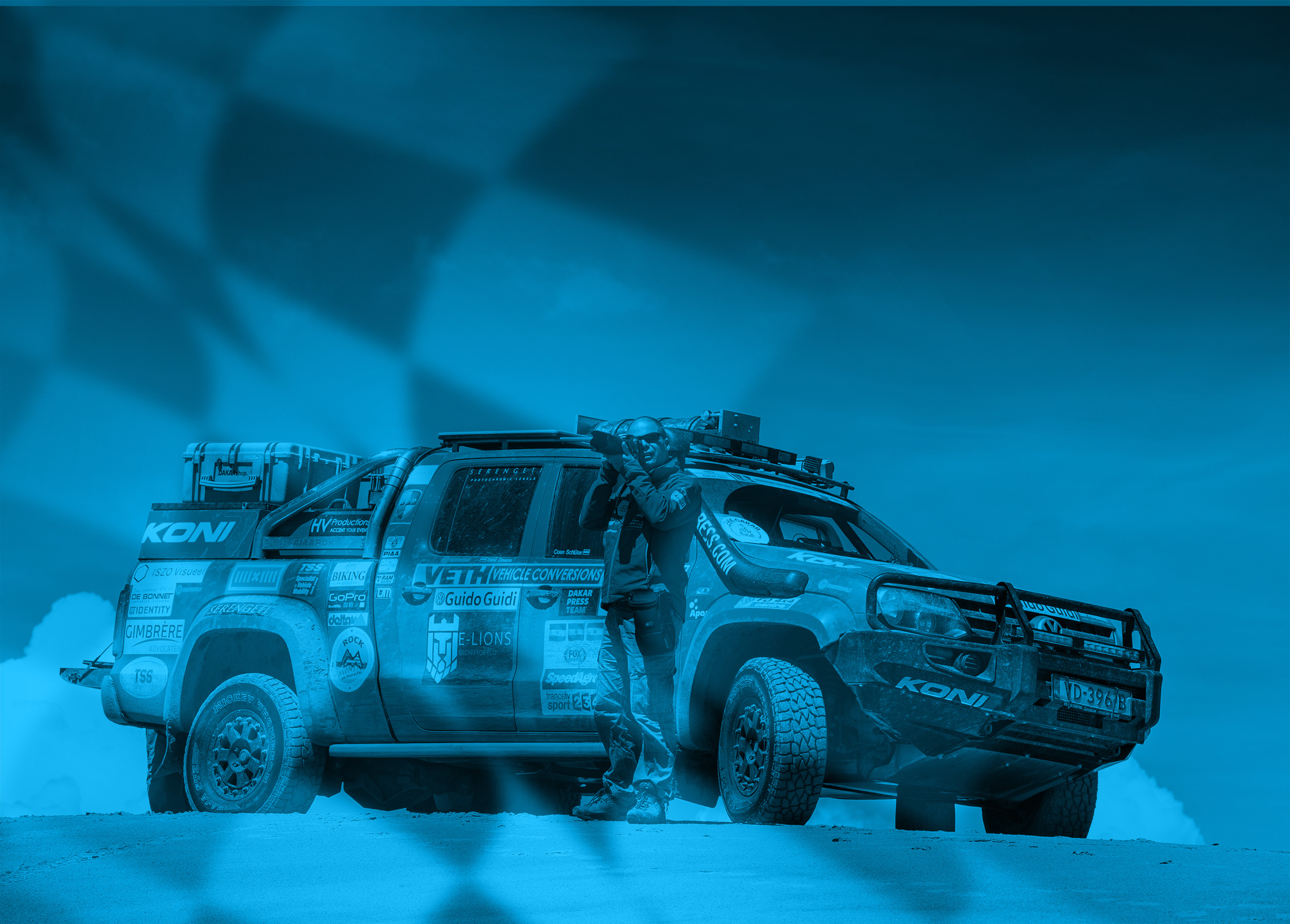 2019 – 2022: Volkswagen T6 4Motion
A special build Volkswagen T6 4Motion, used as a mobile editing room, started with the job in Le Dakar 2019 and joint the team for the last time in Le Dakar 2022.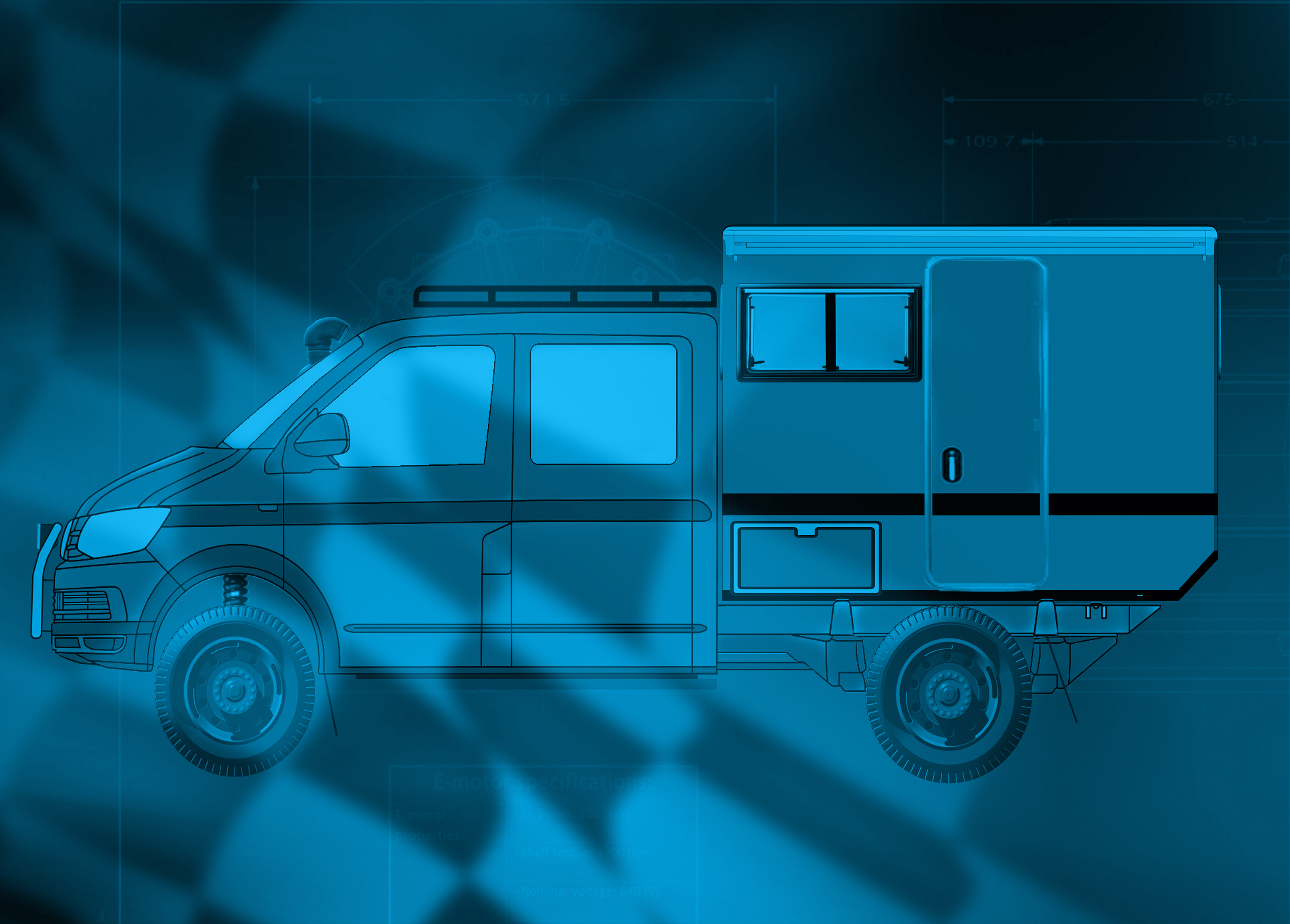 2022: Volkswagen Amarok V6 4Motion
More power to concur the dunes with the 3.0 litre V6 engine in the Volkswagen Amarok. With the Canopy Camper mounted, it's a very comfortable off-roader!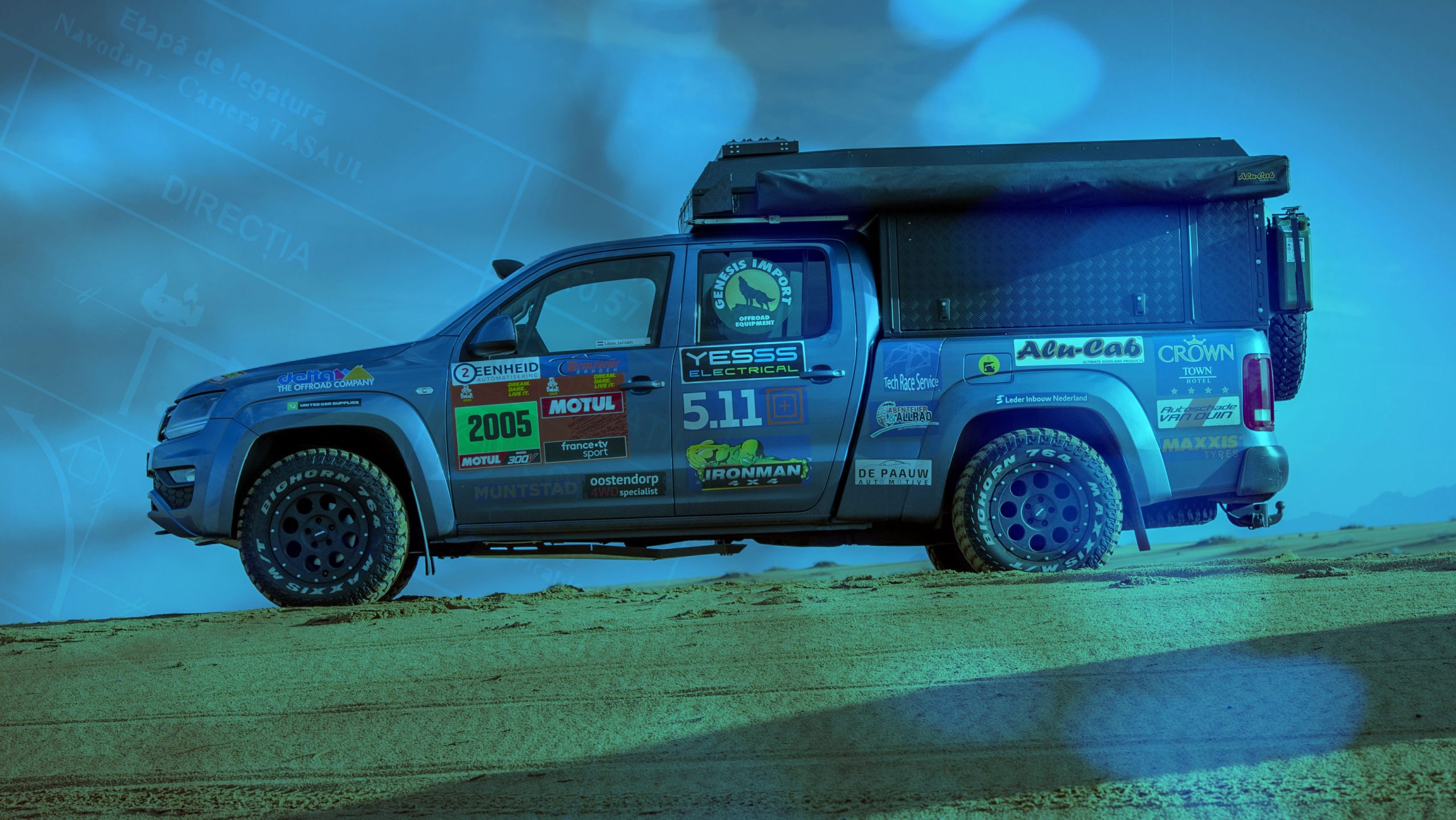 2024: Zero Emission Off-Roader
For Le Dakar 2024, the Dakar Press Team will test a Zero Emission Off-roader. Powered with an electric drive train, combined with a fuel cell system. No longer polluting of the desert!